C&IT recently hosted a roundtable discussion at Glaziers Hall in London to discuss the importance of location, technology and catering when organising events. Attendees included venue representatives, F&B professionals and both agency and corporate event planners.
Location and destination
The discussion began with a conversation around the venue decision-making process. Attendees agreed that the event venue must be a good fit with the company's brand and that it is also useful to know which other events have taken place at the venue to avoid conflicts of interest. 'Standout' features were considered a good selling point aesthetically, however the number one factor (unsurprisingly) was location.
"Location is important for us because our company is spread worldwide. When they come to an event, they are coming from very far away. Near transport links are important," said Sarah Rhodes from Bam Construct UK.
This was expanded upon by Better Bankside's Josephine Clarke; "You could say there's a fine line between destination and location. Location includes transport links, and destination includes the wider reasons you might use to 'impress' delegates – the other reasons to heighten your event."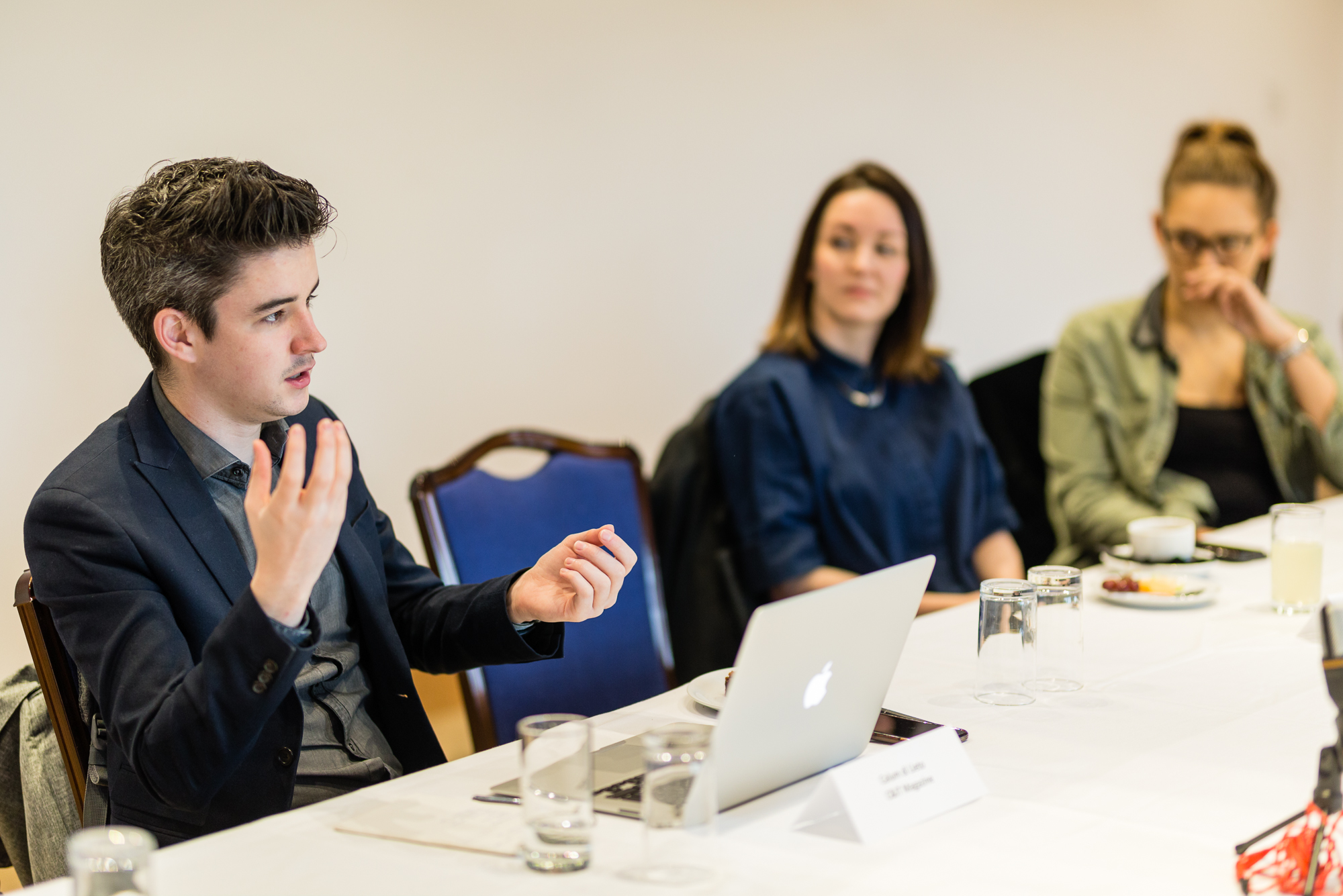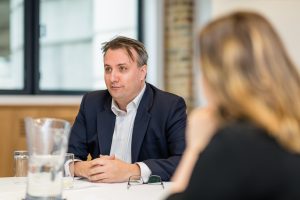 New vs known

"I used to work with a lot of cosmetics brands  and they cared a lot about getting the
first event at a new venue," said Chloe McCullough of Hirespace. However, it was noted that some event organisers like to avoid risks and be confident of an event's success by going for a tried and tested venue.
It was suggested that a potential workaround could be to use AV and production to transform a known venue into something 'new'. This approach complemented the fact that personal touches and service are frequently more important to event organisers than a brand new, or refurbished, venue.
Rhodes supported this point by saying; "we can change the room we use, change the lighting […] it is the relationship with the team that's more important – we don't need the building to be updated every year, the personal touches are more important."
From AV to AR

The room was in agreement that there is nothing worse than a presentation being interrupted or slowed-down by technical difficulties, or a speech falling on deaf ears because the acoustics are bad. It was unanimously agreed that AV and WiFi are now vital when it comes to considering a venue and running events – especially with the increased use of event apps and live streaming.
"We've worked with Liveries in the past. They can have multi-million-pound refurbishments, but because of the nature of the building they will often have a poor mobile signal," said Mia Robertson from Hirespace. "If they lack an in-house AV technician they're missing a trick, and missing out on a lot of potential business."
But technology isn't just an enabler, it is also a means in which to innovate. Robertson gave the first-hand example of RFID scanning via photo booths; "it brought another level of interaction and you can pre-programme by giving a questionnaire to delegates pre-event."
VR and AR were inevitably discussed. Machine learning was also mentioned as a means to smooth-over back-end issues online. However, the room agreed these technologies aren't always successfully implemented and can fail to add any value to an event.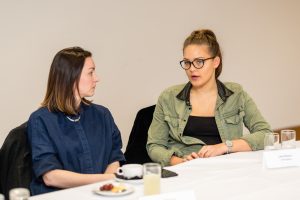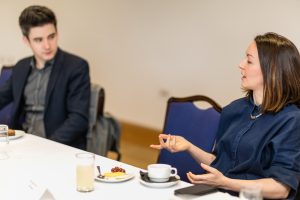 Catering and CSR

The discussion made it clear that food and drink's importance at events is multi-dimensional. On the surface F&B is important for delegate satisfaction, and yet, in addition to this, it was agreed that distinct types of food and drink formats can help shape delegate interaction at an event. Furthermore, it can form a key part of event personalisation and social media interaction. After all food that is 'instagram-able' is great promotion for an event.
Cat Bjoernholt of Create Caterers said: "Local produce will be a straightforward future expectation. Foraging, locally-sourced food – people want things to be less industrialised. They want it to be bespoke and an experience for all the senses. We know what works and what's exciting and we have to persuade clients to agree with us."
But without a doubt, a rising concern mentioned by all of the attendees, that linked to Bjoernholt's point, is CSR.
Robertson said: "I would see food and drink aiding corporate social responsibility. Caterers are more concerned with sustainability and considering how these factors can influence your public perception as a company. I point this out already to clients when it's relevant – and it's a helpful, additional selling point. If you can include that in an initial proposal, it can help the event stand out."